May 24, 2013
chicken celery salad

Simple meals with only a few ingredients are a great thing to have in your cooking arsenal! This is a great combo of a lean protein and veggies to power your body. You can swap out some of the celery for fennel and/or onions for variation.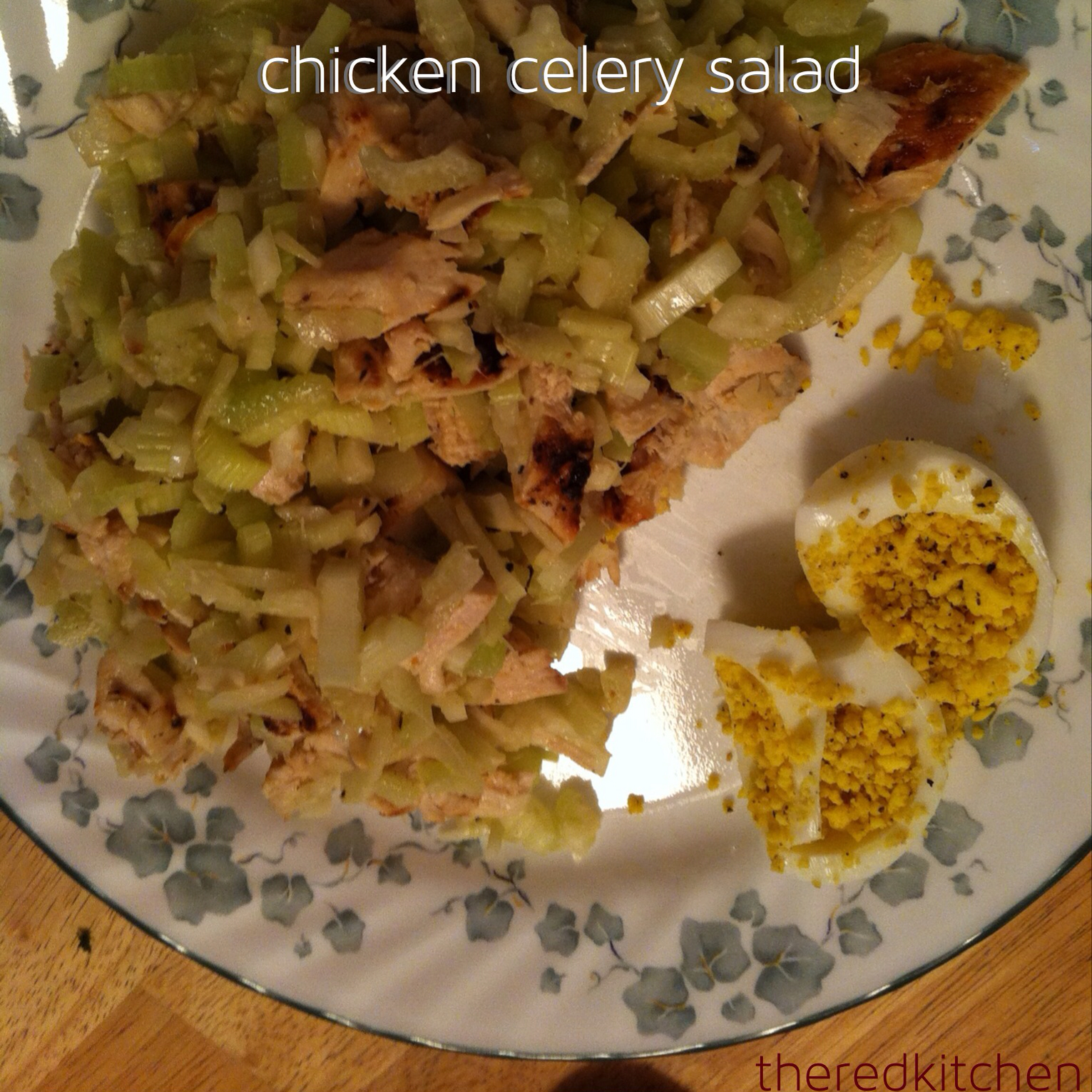 serves one.



fresh or frozen and defrosted chicken breast, boneless and skinless (pick a size that will cook up to about 6 oz)


2 t lemon pepper


dash of kosher salt (optional)


1 T light mayonnaise


1 1/2 C celery, diced


Sprinkle lemon pepper and salt over the chicken breast to season it. Prepare a grill or a grill pan or (my preference) a George Foreman grill. Cook the chicken until the juices run clear and no pink remains in the center. Take chicken off and let it rest for a few minutes before cutting into small chunks.
Put chicken into a mixing bowl with the mayonnaise and celery and stir well to give everything a small coat of the mayo.
Garnish with herbs, if desired.